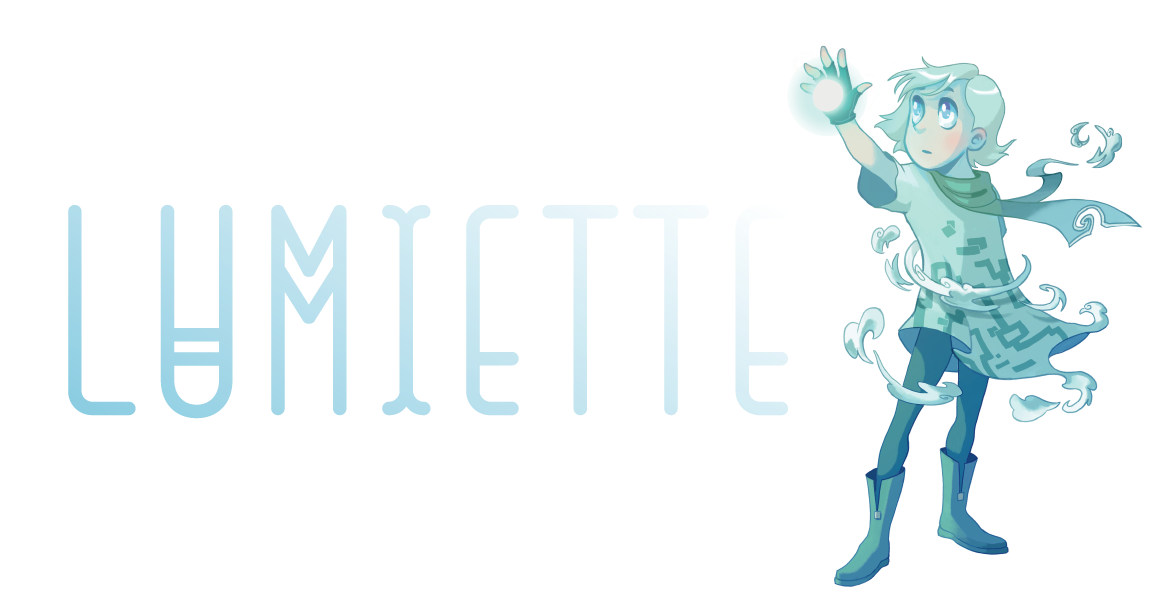 Lumiette
Lumiette 0.26a released with updates and revisions
---
Hi all, just wanted to push this updated build out in time for GDC where Lumiette will be featured at the Intel University Games Showcase & Expo on 3/21/2019. Here is a rundown of everything that is revised or added to Lumiette as of version 0.26a which will be downloadable by the time you read this:
Responsive Input Prompts

The game will now show the default keyboard inputs if it detects you playing with a keyboard. The default controls for keyboard now resemble other STG/bullet hell games using the arrow keys for movement and ZXC keys for shooting, etc. As always since the last major update, all keybinds and inputs can be rebound in the settings menu in Lumiette's apartment terminal.

Mechanics Rebalancing

The regular unfocused spread shot now deals more damage than before. While the focused laser deals the most damage on average, "shotgunning" enemies and bosses at close range with the unfocused spread shot deals the most absolute damage if you can get every bullet to hit and is now key for optimal damage dealing as a counterbalance to the risk taken by being so close in proximity to danger.
New obstacle sections have been implemented to the stage portions of the game in order to add variety and challenge. These include trains in the first stage that can be shot off the tracks and destroy nearby enemies as well as large stone creatures in the second stage that constrict the player to certain areas of the screen while shooting at them with turrets.
Second Stage Playable

The second stage is now playable up to right before the boss appears (not developed yet). This stage is not completely finalized as plans for revisions to both this and the first stage are already in the works for a build after GDC, but hopefully this demo build will give you a good idea of what to expect from the overall feel and difficulty.

As always, thanks for checking out Lumiette and I hope you download and enjoy the latest build. Have a great day!
-Ben Nguyen
Files
Lumiette 0.26a - Windows.zip
113 MB
Mar 21, 2019
Lumiette 0.26a - macOS.zip
117 MB
Mar 21, 2019
Lumiette 0.26a - Linux.zip
131 MB
Mar 21, 2019